Black Friday 2021
Black Friday 2021 falls on 26 November and is followed by Cyber ​​Monday, the following Monday. It's the year's biggest sales event with large price reductions on, among other things, TV's, mobile phones, games and headphones.
Black Friday 2021 – Top 9 tips
Compare prices at several shops
See if the promotional price is as good as it looks using our price history tool
Place alerts on prices and you'll receive notifications in the event of price reductions
Plan your purchases by creating lists on PriceSpy
Check if the shops have discount codes that lower the price even more
Don't forget to check if the shops offer free shipping and returns
Watch out for promotional items that quickly sell out in the shops
Check the manufacturing year of promotional products so that they're not old models
Don't forget to check price guarantees
You'll also find all our tips further down the page and in our easy-to-read guides "How to know when it's a good deal" and "How to shop smarter on Black Friday".
Black Week 2021 – don't miss out on the gems
26th of November is Black Friday, but many shops are starting to release their promotional offers as early as Monday of the same week. The campaign is called Black Week and runs from 22 November to 28 November. The highlight is Black Friday on the Friday, but don't forget to watch for all the interesting stuff well in advance of Black Week so that you don't miss any good offers.
What's most popular during Black Friday?
Our statistics show that tech gadgets are most popular during both Black Friday and the entire Black Week.
Of our 15 most popular categories on Black Friday, 13 are technology-related. In 2019, mobile phones, headphones, game consoles, portable speakers and laptops were the most visited categories on PriceSpy during the sales day.
All our 15 most popular products on Black Friday are technology-related. In 2019, Nintendo Switch, Sennheiser Momentum Wireless M2, Sony WH-1000XM3, Samsung Galaxy S10e 128GB and Apple AirPods 2 (2nd Generation) with charging case were the most visited products on PriceSpy.
10 products with a chance of extra price reductions during Black Friday 2020
Even if there are relatively modest price reductions overall, there's always the chance to save money on the previous generation of gadgets. Here are some products that have been replaced by a newer model or are expected to be later in 2020, and thus have a higher likelihood of having their prices significantly reduced.
If you're already thinking about upgrading your mobile phone, game console or headphone model, you should keep an extra eye on our list above.
What is Black Friday
There are several theories for where exactly the name Black Friday comes from. The theory that Wikipedia holds as true is that it has its origin in both New York and Philadelphia over fifty years ago. But to find out why and how, we need to start with another holiday. That other holiday is Thanksgiving, which is the precursor to Black Friday. Thanksgiving is always celebrated on the fourth Thursday in November. And since it is a Thursday, a lot of Americans take Friday off to go shopping with the intention of getting some early Christmas presents.
The first time that Black Friday was mentioned in the media was in 1961. In both New York and Philadelphia, people flocked as usual the streets, eager to exercise off the turkey and to buy Christmas presents. The multitude of people right at this time, or possibly the exhaust from their cars, gave rise to the nickname "Black Friday". Others claim that the name refers to the shop's accounts. As in, when the holiday shopping season begins in the US – which it is considered to do precisely on the day after Thanksgiving – many shop's figures turn from red to black.
Whatever the truth, Black Friday is today the biggest shopping day of the whole year in the United States. The fight to cut the best deals is great. The shops usually open at midnight. Even then, the queues are long and fighting that leads to personal injuries is not uncommon. In a Walmart shop just outside of New York in 2008, for example, a shopkeeper died after a herd of queuing bargain hunters forced the entrance doors.
However, in Britain, it's a bit calmer. But Black Friday grows every year as more and more shops and consumers discover the sale. It's common for shops to start their sales at midnight. Many shops present new deals every hour throughout the day.
When is Black Friday 2021?
Black Friday 2021 falls on 27 November, and is followed by Cyber Monday on 30 November.
Black Friday 2021 is Friday, November 26th
Black Friday 2022 is Friday, November 25th
Black Friday 2023 is Friday, November 24th
Black Friday 2024 is Friday, November 29th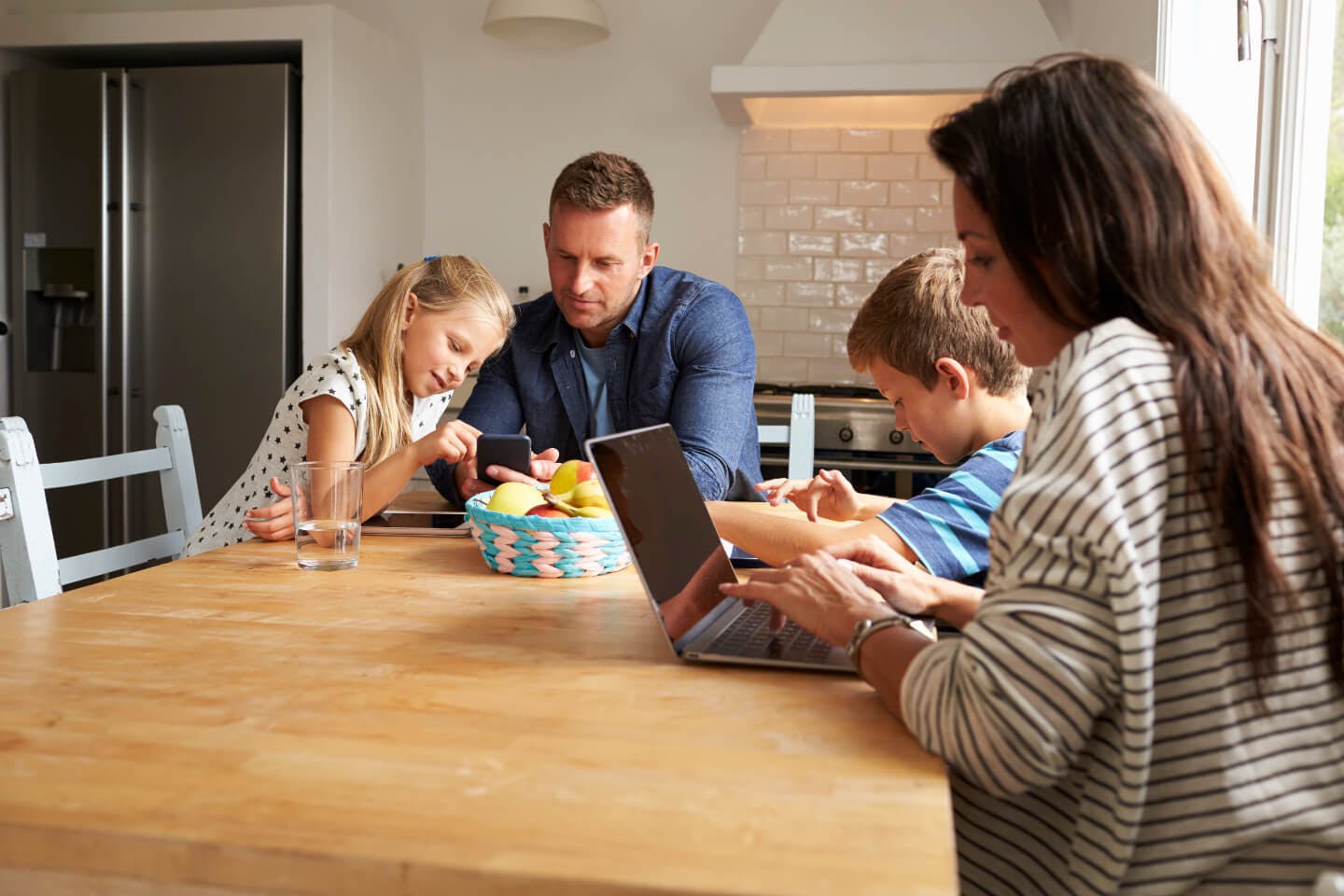 Black Week, Black Weekend and Cyber Monday
There are some shops that are not satisfied with just one day of sales. Many lower their prices throughout the whole weekend in what is commonly called the Black Weekend. This is followed by Cyber Monday. Some lower their prices all week and call it the Black Week.
Black Friday has become an important sales period to many shops, with great opportunities to sell more than usual. Therefore, it may not be strange that many shops try to extend this period in various ways. One of the most common ways is to offer sales throughout the weekend and call it the Black Weekend. Another, a less common way, is to start even earlier and present offers throughout the week. Then it's usually called the Black Week.
A large number of online shops also join what is known as 'Cyber Monday', which falls on the Monday after Black Friday. From the beginning this was a marketing campaign by a number of American online shops. It was launched in the US in 2005 as a campaign to get people to shop online. The marketing campaign achieved rapid results, and the following year a large number of online shops had already joined.
Cyber Monday, just like Black Friday, has expanded in recent years. It's not as high profile and the offers aren't as many, but the shops that have joined often have better offers than during the Friday. If you are interested in Cyber Monday, we have a separate page where we collect all the offers we find.