Digital compact cameras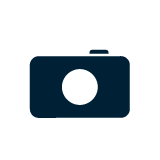 The quality of compact cameras has improved massively in recent years, although they've been outmanoeuvred a bit by DSLR's and advanced mobile phone cameras. Manufacturers often stress the number of pixels, but don't be blinded by this, the quality of the lens is just as important. In general, a lens with lower brightness will give "noisier" images, especially in dark conditions. A high resolution may have the same effect in less expensive cameras. Prices from 74 stores in this category.
PriceSpy is getting even better. We're still building, but starting today you can take a sneak peek at our new filter.
(No filter)
Showing all 295.
Product name

Optical zoom

Image stabiliser

Lowest price

Brand

Price in stock

Store

The price has been changed today
| | | Product | Lowest price | | User rating | Rank | Sensor resolution | Optical zoom | Design | |
| --- | --- | --- | --- | --- | --- | --- | --- | --- | --- | --- |
| | | Digital compact camera | 12 | | 1 user review | 1 | 20.1 Mp | 2.9 times | Compact | |
| | | Digital compact camera | 21 | | 1 user review | 2 | 16 Mp | 83 times | SLR format | |
| | | Digital compact camera | 30 | | 3 user reviews | 3 | 20.3 Mp | 4.2 times | Compact | |
| | | Digital compact camera | 41 | | | 4 | 20.3 Mp | 30 times | Compact | |
| | | Digital compact camera | 8 | | 2 user reviews | 5 | 12 Mp | 30 times | Compact | |
| | | Digital compact camera | 40 | | 1 user review | 6 | 16.1 Mp | 65 times | SLR format | |
| | | Digital compact camera | 13 | | 29 user reviews | 7 | 20.2 Mp | 3.6 times | Compact | |
| | | Digital compact camera | 22 | | 2 user reviews | 8 | 20.1 Mp | 2.9 times | Compact | |
| | | Digital compact camera | 36 | | | 9 | 19.9 Mp | 8 times | Compact | |
| | | Digital compact camera | 28 | | | 10 | 18.2 Mp | 30 times | Compact | |
| | | Digital compact camera | 17 | | | 11 | 16 Mp | 4 times | Compact | |
| | | Digital compact camera | 9 | | 3 user reviews | 12 | 20.1 Mp | 16 times | SLR format | |
| | | Digital compact camera | 8 | | 2 user reviews | 13 | 12.7 Mp | 3.1 times | Compact | |
| | | Digital compact camera | 29 | | | 14 | 20 Mp | 40 times | SLR format | |
| | | Digital compact camera | 34 | | | 15 | 20.2 Mp | 18 times | Compact | |
| | | Digital compact camera | 26 | | | 16 | 20.4 Mp | 50 times | SLR format | |
| | | Digital compact camera | 10 | | 1 user review | 17 | 16 Mp | 60 times | SLR format | |
| | | Digital compact camera | 28 | | | 18 | 16.8 Mp | 50 times | | |
| | | Digital compact camera | 10 | | 1 user review | 19 | 16 Mp | 5 times | Compact | |
| | | Digital compact camera | 16 | | 3 user reviews | 20 | 16.3 Mp | No | Compact | |
| | | Digital compact camera | 16 | | 4 user reviews | 21 | 12.1 Mp | 5 times | Compact | |
| | | Digital compact camera | 18 | | | 22 | 20 Mp | 12 times | Compact | |
| | | Digital compact camera | 7 | | | 23 | 16 Mp | 20 times | Compact | |
| | | Digital compact camera | 10 | | | 24 | 16.1 Mp | 60 times | SLR format | |
| | | Digital compact camera | 19 | | | 25 | 20.2 Mp | 4.2 times | SLR format | |
| | | Digital compact camera | 24 | | | 26 | 20.1 Mp | 6 times | Compact | |
| | | Digital compact camera | 21 | | 1 user review | 27 | 18.2 Mp | 30 times | Compact | |
| | | Digital compact camera | 21 | | 9 user reviews | 28 | 20.2 Mp | 3.6 times | Compact | |
| | | Digital compact camera | 6 | | | 29 | 16.3 Mp | No | Compact | |
| | | Digital compact camera | 12 | | | 30 | 16.1 Mp | 4 times | Compact | |
| | | Digital compact camera | 7 | | 1 user review | 31 | 16.1 Mp | 42 times | SLR format | |
| | | Digital compact camera | 8 | | | 32 | 16 Mp | 20 times | Compact | |
| | | Digital compact camera | 21 | | | 33 | 20.2 Mp | 12 times | Compact | |
| | | Digital compact camera | 17 | | 1 user review | 34 | 16 Mp | 5 times | Compact | |
| | | Digital compact camera | 6 | | | 35 | 12.1 Mp | 24 times | SLR format | |
| | | Digital compact camera | 14 | | | 36 | 12 Mp | 4 times | Compact | |
| | | Digital compact camera | 17 | | | 37 | 12 Mp | 4 times | Compact | |
| | | Digital compact camera | 16 | | | 38 | 20.2 Mp | 25 times | Compact | |
| | | Digital compact camera | 4 | | | 39 | 16.8 Mp | 3.1 times | Compact | |
| | | Digital compact camera | 11 | | | 40 | 16 Mp | 36 times | SLR format | |
| | | Digital compact camera | 3 | | 1 user review | 41 | 16.2 Mp | | Compact | |
| | | Digital compact camera | 7 | | | 42 | 10 Mp | 1 times | Compact | |
| | | Digital compact camera | 15 | | | 43 | 20.2 Mp | 8.3 times | SLR format | |
| | | Digital compact camera | 11 | | | 44 | 13 Mp | 3 times | Compact | |
| | | Digital compact camera | 8 | | | 45 | 16.1 Mp | 4.6 times | Compact | |
| | | Digital compact camera | 11 | | | 46 | 16 Mp | 12 times | Compact | |
| | | Digital compact camera | 13 | | | 47 | 20.2 Mp | 3 times | Compact | |
| | | Digital compact camera | 2 | | | 48 | | | | |
| | | Digital compact camera | 10 | | | 49 | 16.76 Mp | 5 times | Compact | |
| | | Digital compact camera | 27 | | 1 user review | 50 | 12.8 Mp | 5 times | Compact | |
| | | Digital compact camera | 39 | | | 51 | 12.1 Mp | 5 times | Compact | |
| | | Digital compact camera | 10 | | 2 user reviews | 52 | 20.2 Mp | 8.3 times | SLR format | |
| | | Digital compact camera | 10 | | 1 user review | 53 | 16 Mp | 30 times | Compact | |
| | | Digital compact camera | 27 | | | 54 | 20.1 Mp | 8 times | Compact | |
| | | Digital compact camera | 5 | | | 55 | 42.4 Mp | No | Compact | |
| | | Digital compact camera | 3 | | | 56 | 16 Mp | 38 times | SLR format | |
| | | Digital compact camera | 7 | | 1 user review | 57 | 16.8 Mp | 50 times | SLR format | |
| | | Digital compact camera | 14 | | 1 user review | 58 | 18.2 Mp | 5 times | Compact | |
| | | Digital compact camera | 8 | | 1 user review | 59 | 16 Mp | 50 times | SLR format | |
| | | Digital compact camera | 8 | | | 60 | 20.1 Mp | 8 times | Compact | |
| | | Digital compact camera | 6 | | | 61 | 24.3 Mp | No | Compact | |
| | | Digital compact camera | 6 | | | 62 | 16 Mp | 30 times | SLR format | |
| | | Digital compact camera | 1 | | | 63 | 24 Mp | No | Compact | |
| | | Digital compact camera | 2 | | 3 user reviews | 64 | 12.1 Mp | 24 times | SLR format | |
| | | Digital compact camera | | | | 65 | 16.2 Mp | 40 times | SLR format | |
| | | Digital compact camera | 11 | | | 66 | 16 Mp | 24 times | | |
| | | Digital compact camera | 2 | | 2 user reviews | 67 | 12 Mp | 4 times | Compact | |
| | | Digital compact camera | 18 | | | 68 | 20.1 Mp | 35 times | SLR format | |
| | | Digital compact camera | 4 | | 8 user reviews | 69 | 14.3 Mp | 4 times | Compact | |
| | | Digital compact camera | 7 | | | 70 | 12 Mp | 10.7 times | | |
| | | Digital compact camera | 4 | | | 71 | 16.5 Mp | No | Compact | |
| | | Digital compact camera | 2 | | | 72 | 16 Mp | 24 times | Compact | |
| | | Digital compact camera | 6 | | 3 user reviews | 73 | 18.2 Mp | 10 times | Compact | |
| | | Digital compact camera | 1 | | | 74 | 18.1 Mp | 30 times | Compact | |
| | | Digital compact camera | 3 | | | 75 | 12 Mp | 10.7 times | SLR format | |
| | | Digital compact camera | 6 | | 2 user reviews | 76 | 16.8 Mp | 5 times | Compact | |
| | | Digital compact camera | 3 | | | 77 | 12 Mp | 20 times | Compact | |
| | | Digital compact camera | 3 | | 4 user reviews | 78 | 16 Mp | 5 times | Compact | |
| | | Digital compact camera | 23 | | | 79 | 20 Mp | 8 times | Compact | |
| | | Digital compact camera | 3 | | | 80 | 11.1 Mp | | Compact | |
| | | Digital compact camera | 1 | | 3 user reviews | 81 | 12.3 Mp | No | Compact | |
| | | Digital compact camera | 1 | | | 82 | 16.79 Mp | 10 times | Compact | |
| | | Digital compact camera | 13 | | | 83 | 16.2 Mp | 50 times | SLR format | |
| | | Digital compact camera | 2 | | 3 user reviews | 84 | 16 Mp | 18 times | Compact | |
| | | Digital compact camera | 2 | | | 88 | 16 Mp | 16 times | SLR format | |
| | | Digital compact camera | 3 | | 4 user reviews | 89 | 10.1 Mp | 12 times | Compact | |
| | | Digital compact camera | 1 | | | 90 | 16 Mp | 20 times | Compact | |
| | | Digital compact camera | 4 | | | 91 | 16 Mp | | Compact | |
| | | Digital compact camera | 3 | | 2 user reviews | 92 | 24.3 Mp | No | Compact | |
| | | Digital compact camera | 5 | | 2 user reviews | 93 | 12 Mp | 4 times | Compact | |
| | | Digital compact camera | 4 | | | 94 | 12.1 Mp | 12 times | Compact | |
| | | Digital compact camera | 3 | | 8 user reviews | 95 | 16.3 Mp | No | Compact | |
| | | Digital compact camera | 4 | | | 96 | 20 Mp | 10 times | Compact | |
| | | Digital compact camera | 1 | | | 97 | | | | |
| | | Digital compact camera | 1 | | | 98 | 16.1 Mp | 5 times | Compact | |
| | | Digital compact camera | 1 | | | 99 | 16 Mp | 5 times | Compact | |
| | | Digital compact camera | 1 | | | 100 | 12.1 Mp | 8 times | Compact | |
| | | Digital compact camera | 3 | | | 101 | 29 Mp | 1 times | | |
| | | Digital compact camera | 1 | | | 102 | 16 Mp | | | |
| | | Digital compact camera | 1 | | | 103 | 10 Mp | | | |