Binoculars & telescopes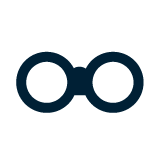 Compare prices and features on binoculars and telescopes for use on sea or land from brands like Bushnell, Celestron, Nikon, Bresser, Opticron, Sky-Watcher and many more. Prices from 42 stores in this category.
PriceSpy is getting even better. We're still building, but starting today you can take a sneak peek at our new filter.
(No filter)
Showing all 903.
Product name

Magnification

Lens diameter

Type

Minimum focus distance

Features

Lowest price

Brand

Price in stock

Store

The price has been changed today
| | | Product | Lowest price | | User rating | Rank | Magnification | Lens diameter | Type | |
| --- | --- | --- | --- | --- | --- | --- | --- | --- | --- | --- |
| | | Binoculars or telescope | 7 | | | 1 | 10 x | 50 mm | Binocular | |
| | | Binoculars or telescope | 1 | | | 2 | 3 x | 42 mm | Binocular | |
| | | Binoculars or telescope | 2 | | | 3 | 50 - 100 x | 114 mm | Telescope | |
| | | Binoculars or telescope | 8 | | | 4 | 20 - 60 x | 80 mm | Spotting scope | |
| | | Binoculars or telescope | 2 | | | 5 | 35 - 175 x | 60 mm | Telescope | |
| | | Binoculars or telescope | 14 | | | 6 | 15 x | 50 mm | Binocular | |
| | | Binoculars or telescope | 5 | | | 7 | 10 x | 42 mm | Binocular | |
| | | Binoculars or telescope | 7 | | | 8 | 10 x | 42 mm | Binocular | |
| | | Binoculars or telescope | 14 | | | 9 | 18 x | 50 mm | Binocular | |
| | | Binoculars or telescope | 4 | | | 10 | 10 x | 25 mm | Binocular | |
| | | Binoculars or telescope | 4 | | | 11 | 10 - 22 x | 50 mm | Binocular | |
| | | Binoculars or telescope | 3 | | | 12 | 12 x | 50 mm | Binocular | |
| | | Binoculars or telescope | 6 | | | 13 | 10 x | 50 mm | Binocular | |
| | | Binoculars or telescope | 4 | | | 14 | 10 x | 25 mm | Binocular | |
| | | Binoculars or telescope | 2 | | | 15 | 10 x | 42 mm | Binocular | |
| | | Binoculars or telescope | 6 | | | 16 | 12 x | 50 mm | Binocular | |
| | | Binoculars or telescope | 2 | | | 17 | 10 x | 42 mm | Binocular | |
| | | Binoculars or telescope | 6 | | | 18 | 20 x | 80 mm | Binocular | |
| | | Binoculars or telescope | 1 | | | 19 | 32.5 - 65 x | 130 mm | Telescope | |
| | | Binoculars or telescope | 13 | | | 20 | 12 x | 36 mm | Binocular | |
| | | Binoculars or telescope | 1 | | | 21 | 10 x | 42 mm | Binocular | |
| | | Binoculars or telescope | 2 | | | 22 | 7 x | 24 mm | | |
| | | Binoculars or telescope | 2 | | | 23 | 10 x | 42 mm | Binocular | |
| | | Binoculars or telescope | 4 | | | 24 | 10 x | 42 mm | Binocular | |
| | | Binoculars or telescope | 4 | | | 25 | 20 - 60 x | 70 mm | | |
| | | Binoculars or telescope | 5 | | | 26 | 10 x | 50 mm | Binocular | |
| | | Binoculars or telescope | 3 | | 1 user review | 27 | 8 x | 42 mm | Binocular | |
| | | Binoculars or telescope | 3 | | | 28 | 45 - 90 x | 70 mm | Telescope | |
| | | Binoculars or telescope | 2 | | | 29 | 12 x | 50 mm | Binocular | |
| | | Binoculars or telescope | 4 | | | 30 | 10 x | 42 mm | Binocular | |
| | | Binoculars or telescope | 4 | | | 31 | 8 x | 40 mm | Binocular | |
| | | Binoculars or telescope | 3 | | | 32 | 10 x | 42 mm | Monocular | |
| | | Binoculars or telescope | 2 | | | 33 | 10 x | 42 mm | Binocular | |
| | | Binoculars or telescope | 1 | | | 34 | 10 x | 50 mm | Binocular | |
| | | Binoculars or telescope | 11 | | | 35 | 10 x | 42 mm | Binocular | |
| | | Binoculars or telescope | 1 | | | 36 | 10 x | 42 mm | Binocular | |
| | | Binoculars or telescope | 2 | | | 37 | 12 x | 25 mm | Binocular | |
| | | Binoculars or telescope | 4 | | | 38 | 12 x | 50 mm | Binocular | |
| | | Binoculars or telescope | 1 | | | 39 | 16 x | 50 mm | Binocular | |
| | | Binoculars or telescope | 2 | | | 40 | 12 x | 50 mm | Binocular | |
| | | Binoculars or telescope | 1 | | | 41 | 18 x | 50 mm | | |
| | | Binoculars or telescope | 1 | | | 42 | 8 x | 23 mm | Binocular | |
| | | Binoculars or telescope | 3 | | | 43 | 10 x | 42 mm | Binocular | |
| | | Binoculars or telescope | 14 | | 3 user reviews | 44 | 10 x | 30 mm | Binocular | |
| | | Binoculars or telescope | 5 | | | 45 | 7 x | 50 mm | Binocular | |
| | | Binoculars or telescope | 1 | | | 47 | 10 x | 43 mm | Binocular | |
| | | Binoculars or telescope | 1 | | | 48 | 10 x | 42 mm | Binocular | |
| | | Binoculars or telescope | 2 | | | 49 | 45 - 90 x | 70 mm | Telescope | |
| | | Binoculars or telescope | 1 | | | 50 | 8 x | 42 mm | Binocular | |
| | | Binoculars or telescope | 7 | | | 51 | 10 x | 50 mm | Binocular | |
| | | Binoculars or telescope | 4 | | | 52 | 10 x | 50 mm | Binocular | |
| | | Binoculars or telescope | 6 | | | 53 | 10 x | 50 mm | Binocular | |
| | | Binoculars or telescope | 1 | | 2 user reviews | 54 | 65 - 98 x | 130 mm | Telescope | |
| | | Binoculars or telescope | 4 | | 1 user review | 55 | 7 x | 50 mm | Binocular | |
| | | Binoculars or telescope | 3 | | | 56 | 10 x | 42 mm | Binocular | |
| | | Binoculars or telescope | 1 | | | 57 | 10 x | 42 mm | Binocular | |
| | | Binoculars or telescope | 3 | | | 58 | 8 x | 42 mm | Binocular | |
| | | Binoculars or telescope | 1 | | | 59 | 13 - 30 x | 50 mm | Spotting scope | |
| | | Binoculars or telescope | 2 | | | 60 | 10 x | 50 mm | Binocular | |
| | | Binoculars or telescope | 2 | | | 61 | 5 x | 42 mm | Monocular | |
| | | Binoculars or telescope | 1 | | | 62 | 10 x | 25 mm | Binocular | |
| | | Binoculars or telescope | 1 | | | 63 | 10 x | 42 mm | Binocular | |
| | | Binoculars or telescope | 4 | | | 64 | | | | |
| | | Binoculars or telescope | 1 | | | 65 | 15 - 45 x | 50 mm | | |
| | | Binoculars or telescope | 2 | | | 66 | 16 x | 32 mm | | |
| | | Binoculars or telescope | 2 | | | 67 | 16 x | 50 mm | Binocular | |
| | | Binoculars or telescope | 1 | | | 68 | 8 x | 30 mm | Binocular | |
| | | Binoculars or telescope | 6 | | | 69 | 8 x | 42 mm | Binocular | |
| | | Binoculars or telescope | 2 | | | 70 | 10.5 x | 28 mm | Binocular | |
| | | Binoculars or telescope | 1 | | | 71 | 10 x | 42 mm | Binocular | |
| | | Binoculars or telescope | 3 | | | 72 | 10 x | 42 mm | Binocular | |
| | | Binoculars or telescope | 1 | | | 73 | | 65 mm | | |
| | | Binoculars or telescope | 7 | | | 74 | 7 x | 50 mm | Binocular | |
| | | Binoculars or telescope | 6 | | | 75 | 12 x | 50 mm | Binocular | |
| | | Binoculars or telescope | 1 | | | 76 | 7 x | 50 mm | Binocular | |
| | | Binoculars or telescope | 1 | | | 77 | | 150 mm | Telescope | |
| | | Binoculars or telescope | 1 | | | 78 | | | | |
| | | Binoculars or telescope | 4 | | | 83 | 8 - 18 x | 42 mm | Binocular | |
| | | Binoculars or telescope | 2 | | | 84 | 20 - 60 x | | | |
| | | Binoculars or telescope | 4 | | | 85 | 10 x | 42 mm | Binocular | |
| | | Binoculars or telescope | 3 | | | 86 | 10 x | 42 mm | Binocular | |
| | | Binoculars or telescope | 5 | | | 87 | 8 x | 40 mm | Binocular | |
| | | Binoculars or telescope | 1 | | | 88 | 10 x | 25 mm | Binocular | |
| | | Binoculars or telescope | 2 | | | 89 | 8 x | 32 mm | Binocular | |
| | | Binoculars or telescope | 1 | | | 90 | 50 x | 127 mm | Telescope | |
| | | Binoculars or telescope | 3 | | | 91 | 16 x | 50 mm | Binocular | |
| | | Binoculars or telescope | 5 | | | 92 | 7 x | 35 mm | Binocular | |
| | | Binoculars or telescope | 4 | | | 93 | | | | |
| | | Binoculars or telescope | 1 | | | 94 | 2 x | 24 mm | Binocular | |
| | | Binoculars or telescope | 1 | | | 95 | 7 x | 50 mm | Binocular | |
| | | Binoculars or telescope | 14 | | | 96 | 8 x | 25 mm | Binocular | |
| | | Binoculars or telescope | 4 | | | 97 | 10 x | 28 mm | Binocular | |
| | | Binoculars or telescope | 1 | | | 98 | 25 - 125 x | 80 mm | | |
| | | Binoculars or telescope | 4 | | | 99 | 10 x | 50 mm | Binocular | |
| | | Binoculars or telescope | 1 | | | 100 | 51 - 840 x | | | |
| | | Binoculars or telescope | 2 | | | 101 | 10 x | 50 mm | Binocular | |
| | | Binoculars or telescope | 1 | | | 102 | | | | |
| | | Binoculars or telescope | 2 | | | 103 | 8 x | 42 mm | Binocular | |
| | | Binoculars or telescope | 1 | | | 104 | 8 x | 42 mm | Binocular | |
| | | Binoculars or telescope | 2 | | | 105 | 8 x | 22 mm | Binocular | |