Digital photo frames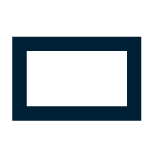 A digital photo frame is like a small television on the wall that can display images, either as a slideshow, or static from memory cards or USB. Some models even have wireless functionality so that you can upload new pictures. Prices from 18 stores in this category.
PriceSpy is getting even better. We're still building, but starting today you can take a sneak peek at our new filter.
(No filter)
Showing all 12.
Product name

Features

Lowest price

Brand

Price in stock

Store

The price has been changed today
| | | Product | Lowest price | | User rating | Rank | Screen size | Resolution | Available colours | |
| --- | --- | --- | --- | --- | --- | --- | --- | --- | --- | --- |
| | | Digital photo frame | 10 | | | 1 | 7 inches | | Black | |
| | | Digital photo frame | 1 | | | 2 | 7 inches | | | |
| | | Digital photo frame | 1 | | | 3 | 12 inches | | Black | |
| | | Digital photo frame | 1 | | | 4 | 10.1 inches | | Black | |
| | | Digital photo frame | 1 | | | 5 | 15.1 inches | | Black | |
| | | Digital photo frame | 1 | | | 6 | 7 inches | | Black | |
| | | Digital photo frame | 1 | | 1 user review | 7 | 7 inches | 480x234 | White | |
| | | Digital photo frame | 1 | | | 8 | 7 inches | | | |
| | | Digital photo frame | 1 | | | 9 | 8 inches | 800x600 (SVGA) | Black, White | |
| | | Digital photo frame | 1 | | | 10 | 1.5 inches | | Silver | |
| | | Digital photo frame | 1 | | | 11 | 10.2 inches | | | |
| | | Digital photo frame | 1 | | | 12 | | | | |